The Twenty-Eight Day Removal of Obstacles eBook Course
Turn your life around forever in under a month - a 28 Day eBook Course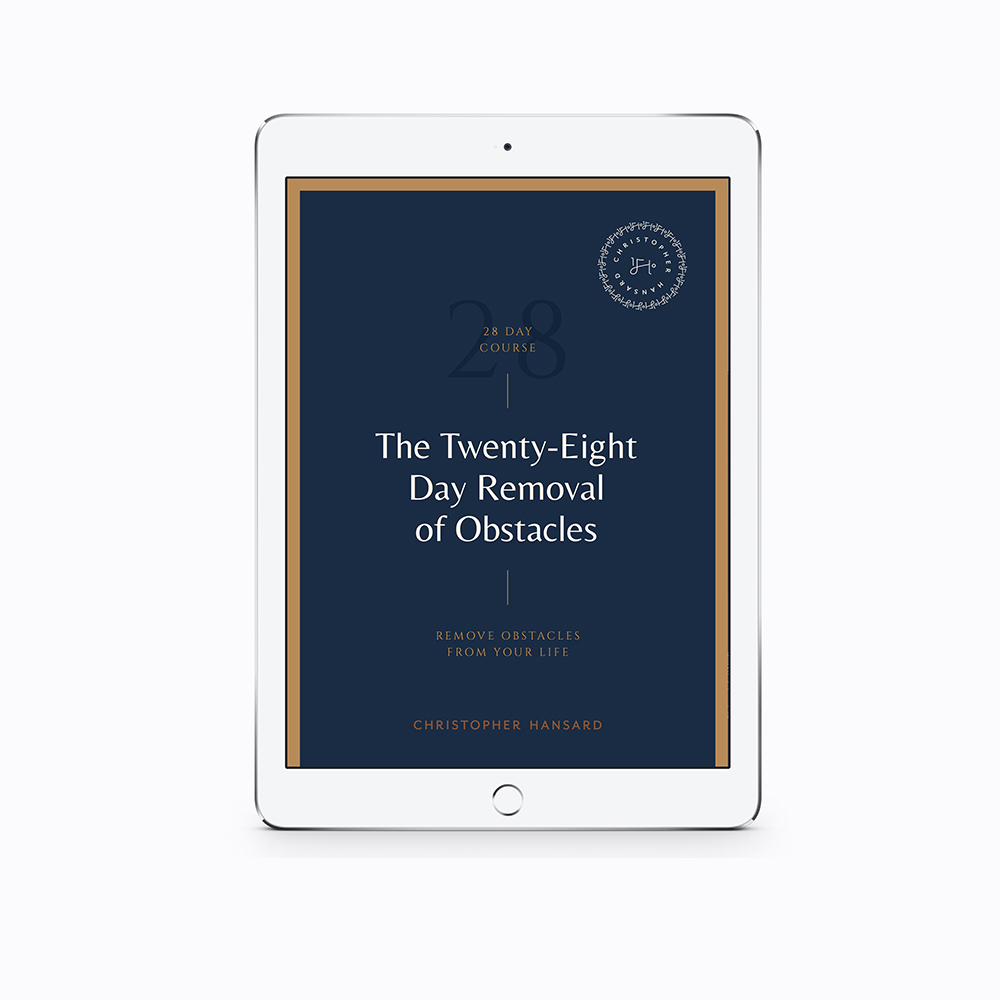 It could be financial security, a legal dispute, or work-related problems. Relationship dilemmas or challenging health issues. Whether it's one big obstacle that comes from out of the blue, or lots of little, frustrating ones taking up your time and attention. I've put together a twenty-eight day course to teach you how to destroy whatever obstacles you're experiencing.
Everything about your daily life, and the world around you, is built on thoughts that you have the power to change
If, for instance, you have persistent or recurring problems that never seem to go away. You wish life felt easier and more fulfilling, but don't know where to start. Or you simply want to find a way to effectively remove whatever is holding you back, and create the success and happiness you're looking for.
Contentment not conflict. Success not stress. Wellbeing not worry. Turn your life around forever, in under a month.
Based on traditional Tibetan exercises and the ancient pre-Buddhist calendar system – this powerful, in-depth guide is as relevant today as when it was first created. You learn how to focus physical, mental and emotional energies in very specific ways on different days of the week. Then as the way ahead clears, you arrive at a much better place.
Let go of the blocks that hold you back
Equip yourself with valuable life tools to increase confidence
Discover freedom from negative thought patterns
Take charge of how you think and react to everyday events and activities
Be open to accepting positive new opportunities
Find happiness and joy regardless of your circumstances
Put plans into action as the obstacle loses its influence and power over you