Difficult People eBook Course
How to Remove Difficult People from your Life - an 18 Day eBook Course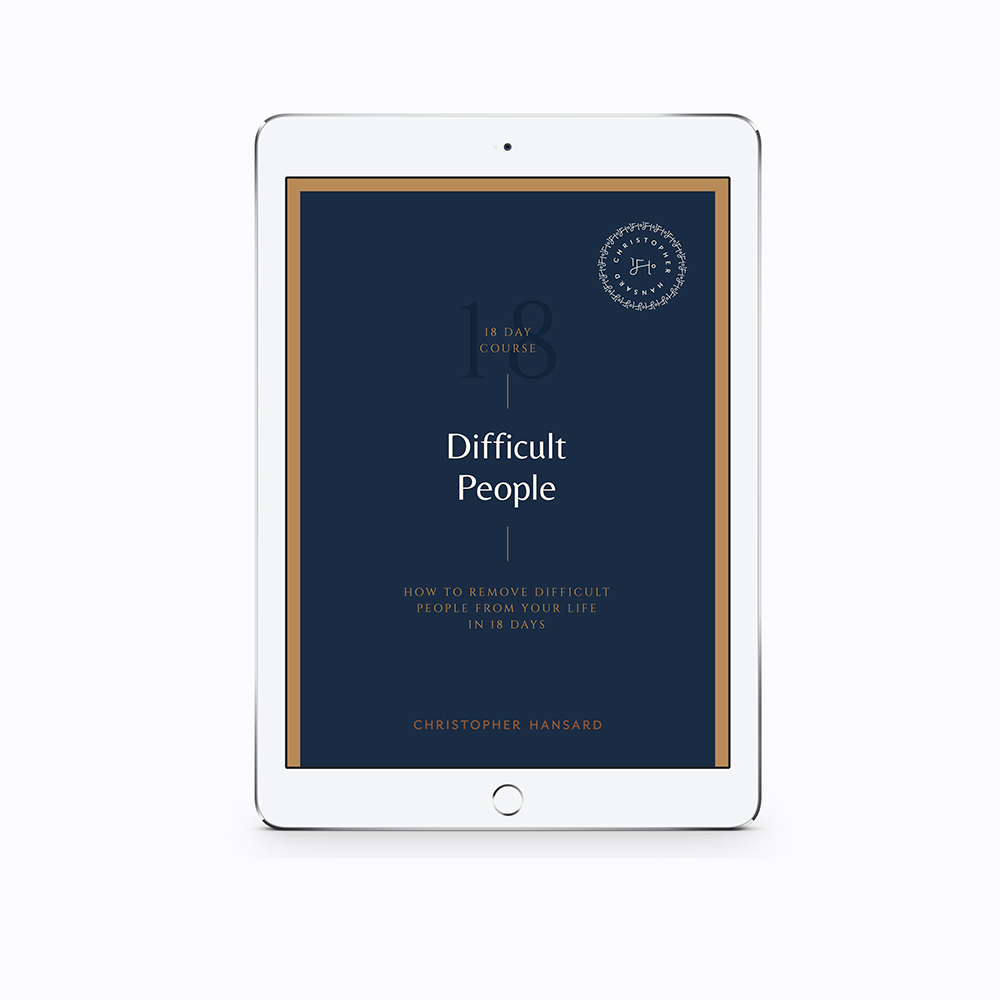 It might be a person at work or college. Friends, family members, or someone you're having a romantic relationship with. Many of us encounter difficult people at some point in our lives. Whether they're draining your mental and emotional energy, or going out of their way to control and destroy you, I can help you learn methods for taking that individual (or group) harmlessly out of your life – in less than three weeks.
Practising thought-based techniques takes away any negative influence and power someone has over you.
The course consists of easy-to-follow, daily meditations, exercises and invocations inspired by the ancient healing system of Bön. These align with the Tibetan pre-Buddhist calendar, which follows a pre-determined cycle where each day of the week possesses a certain quality – such as Tuesday being good for mental focus and Friday supporting self-development and growth.
What you're also likely to find is that, even once you've successfully completed the course and the difficult person has stopped being a problem, the long-term effects promise to be profoundly positive and far-reaching. Equipping you with powerful tools to enhance your life and wellbeing in the future.
Identify how the difficult person has affected you and impacted on your life
Reset your mind and body back to a state of balance and calm
Build self-respect, saying 'no' to situations and people that relate to the difficult person
Grow in your inner mental power and discover how kindness can be a force for good
Tune into the inherent strength of your thoughts that will help in everything else you do